ABOUT US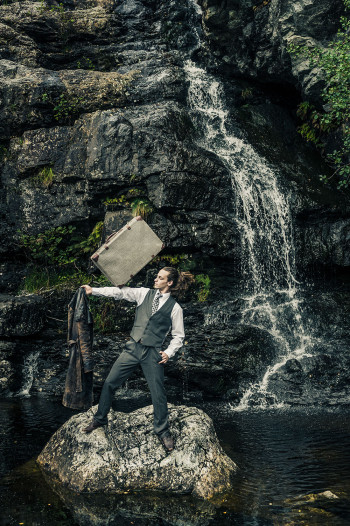 Jeff Pedersen Productions is a theatre production company based in Sogn og Fjordane, Norway. We are dedicated to creating exciting new works of theatre, to working in nontraditional spaces, and to collaborating with artists in other fields to test the boundaries of theatre as an art form. We think that it is vital to take advantage of the wealth of talent in our region, and will offer opportunities to young theatre professionals as often as possible.
We work with athletic, detailed, and explosive physical theatre, and with texts with deep emotional and poetic resonance. Central to our approach is the idea that the audience is directly challenged by our work – they are not passive viewers, but rather participants who exit the theatre as fundamentally different people than those who entered it.
Our focus is an absolute dedication to our story, and we will explore any possibility in search of the most effective mode of telling it. In addition to method, classical, and physical theatre techniques, we have used parkour, martial arts, stage magic and mentalism, photography and fine art in our work.
This willingness and passionate desire to make use of any possible storytelling tool available makes us also able to work across a wide range of mediums. Our work includes theatre, opera, television, film, video games, concerts, and design.