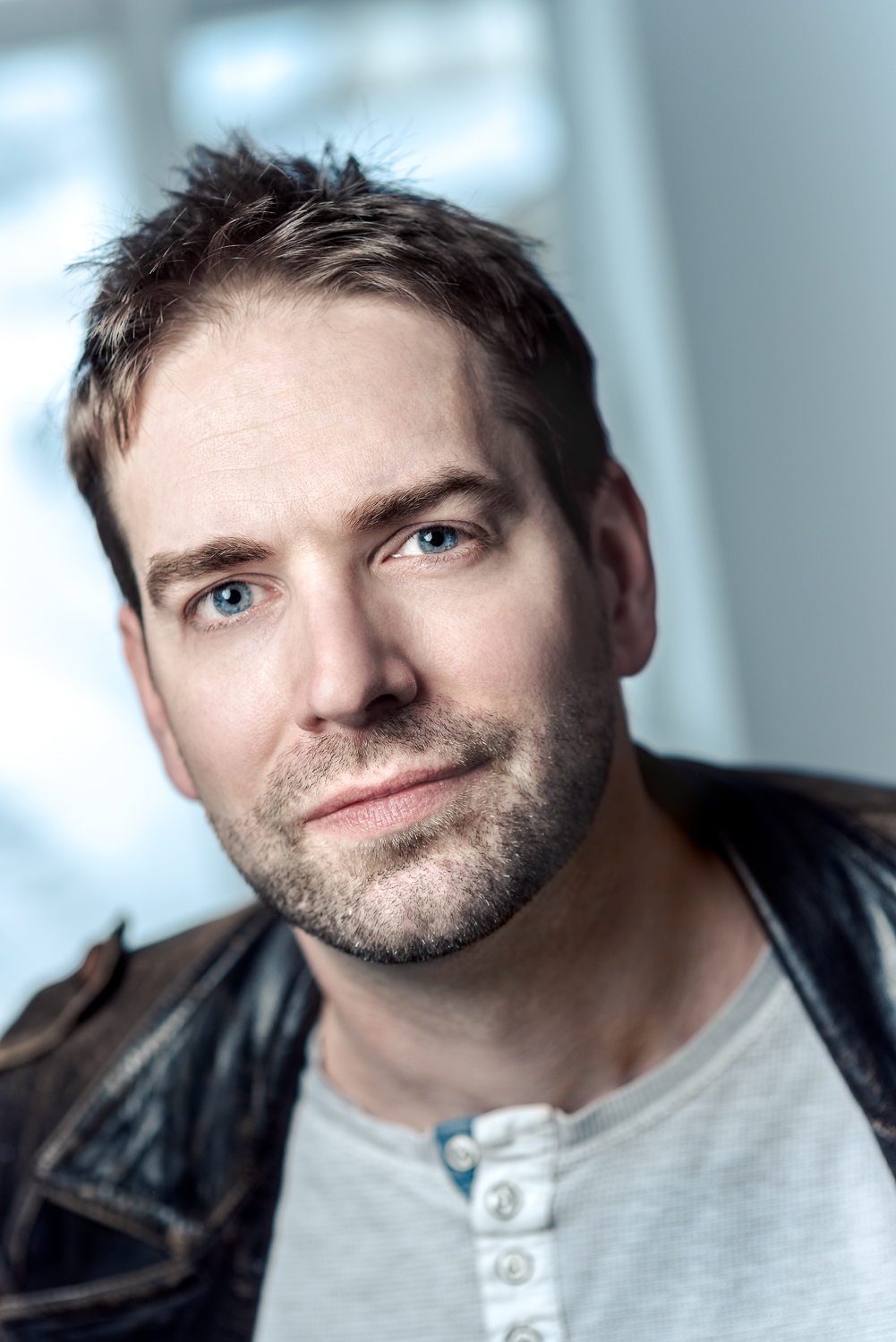 Jeff recently toured Vestland, Norway with his autobiographical production Wayfaring Stranger. He previously appeared as "Kurt" in Teater Vestland's production of Strindberg's Dance of Death. He has also featured as a storyteller in Sandsund-Lie's production of Belle Gunnes and as the lead role of Oluf in Aldateateret's Amerikareisa. 
Jeff played with Kevin Spacey in The Philadelphia Story at the Old Vic Theatre, created the role of Ron in Oohrah! at the Finborough Theatre, and played Gary in the European premier of Sister Mary Ignatius Explains it All for You at the Baron's Court Theatre. Jeff has worked as a motion capture artist on many video games, and is an experienced voiceover artist (books on tape, ADR, radio commercials, and video games).
Jeff Pedersen is an American actor, director and fight director who, after living in London for fourteen years, moved to Norway in 2011. He first appeared on film, aged 19, in You've Got Mail with Tom Hanks and Meg Ryan, but you have to be pretty sharp to spot him. He has since appeared in films such as The Deaths of Ian Stone, The Tiger and the Snow (with Roberto Begnini), and on TV including Britz (BAFTA, best drama), The Government Inspector (BAFTA, Best Drama), Absolute Power with Stephen Fry, and as the acting coach on Britain's Next Top Model. He has performed widely on the stage, most notably in the Old Vic production of The Philadelphia Story with Kevin Spacey. He has fight directed more than 40 theatre and film productions in England, America, Norway, and Hungary as well as many video games including Killzone2 (Game of the Year), Getaway 3, Bad Company 2, and Pirates of the Carribbean. He has over twenty years of experience as a classical martial artist and is a qualified instructor in kickboxing, fencing, and stage combat.
Jeff has worked as an executive public speaking and presentation coach and is the former head of acting for the Foundation Course at Arts Ed theatre school in London and has recently taught acting (Meisner Technique) at Bårdar Academy in Oslo. Jeff Pedersen is the director of Jeff Pedersen Productions, and works together with a large pool of talented professionals from Norway and abroad.
CV, Showreel and voicereel can be found here