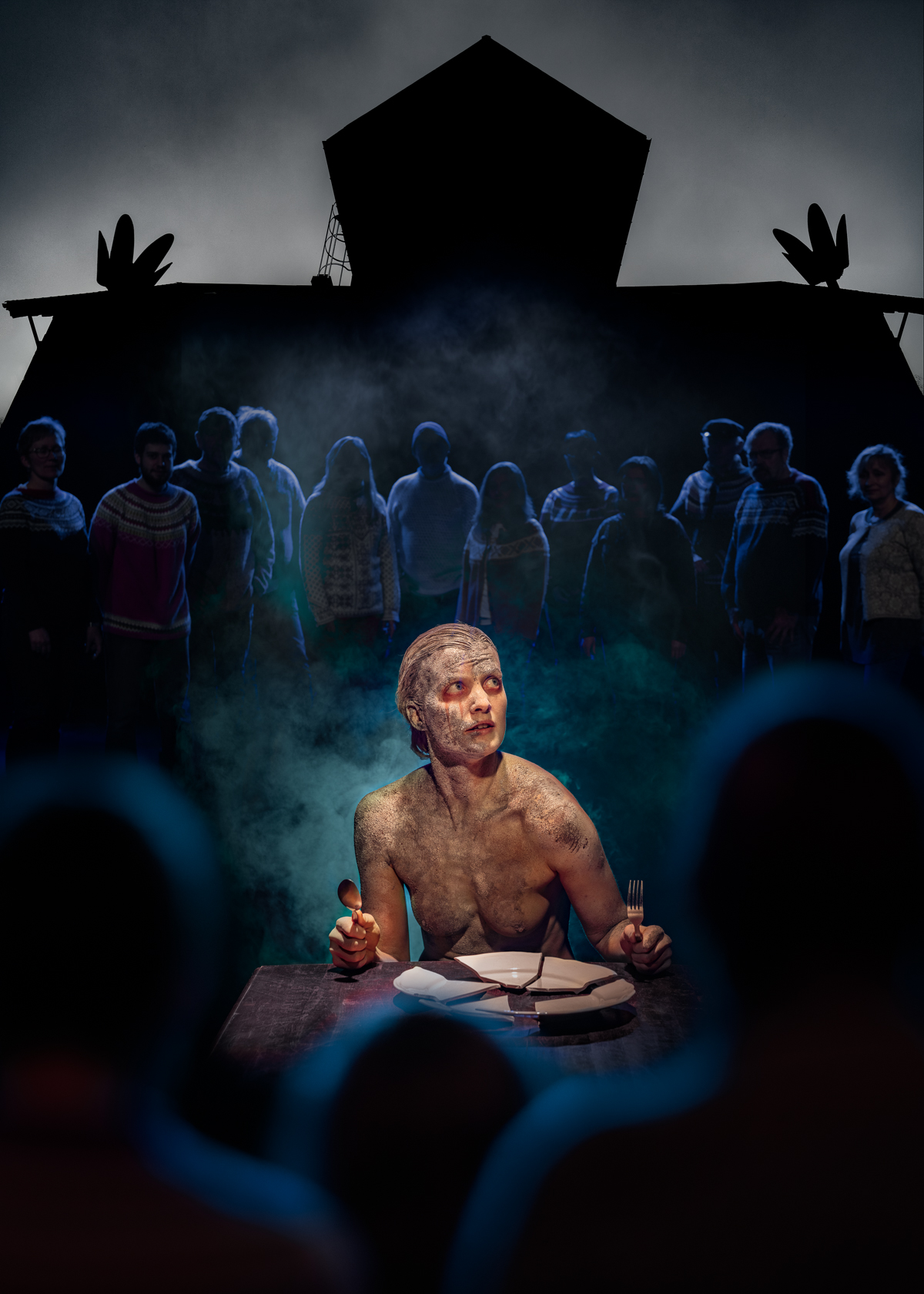 How do you build a new home on a fractured foundation?
Five asylum seekers from different countries are thrown together as guests of Jølster Hotell, a rundown former hotel now used as an asylum center. Some have just arrived, others have been there for years, but all of them have been separated from home and family and all of them know that they will one day leave – either to a new home in Norway, or by being sent back where they came from. They have little power, all they can do is wait.
How do they cope with the uncertainty about their futures? About their fears for their families? How do they handle the trauma that caused them to leave their own countries, or the trauma they faced on their journeys to Norway?
Some of them try to build a new home immediately at Jølster Hotell. They decorate, they try to be social, they offer home cooked traditional dinners – what they can afford. Maybe they think that if they show that they can be useful to society they'll have a better chance on their application. Sometimes this enthusiasm fades over time.
Others refuse to consider making a new home, or to even think of it. They see it as a betrayal of the home they left. Who are they if they are not defined by their home? How can they make a home with their families in danger or missing? Is it possible to make a new home at Jølster Hotell when they know that it is only temporary?
Jølster Hotell is a physical theatre production in stylized bodypaint without text. The entire show takes place during a dinner amongst the guests of Jølster Hotell. They are all strangers to each other and none of them want to be there. They awkwardly serve dishes, pass them to each other. They attempt or avoid social contact. Some are frightened of each other, others are desperate for companionship. As the dinner develops, each one of the guests has to confront the idea of whether they can or will attempt to make Jølster Hotell into a new home.

Directed by Jeff Pedersen
Written by Jeff Pedersen, based on the book by Katrine Sele
Dramaturg – Katrine Sele
Produced by Camilla Svingen and Jeff Pedersen
Musical consultant – Ole Hamre
Set and costume design by Silje Sandodden Kise
Lighting design by Silje Grimstad
Makeup design by June Midttveit Olsen
Sound design by Steinar Skadal
Collaborating dancers: Anna Einemo Frøysland, Berit Einemo Frøysland, Jon Werede Hope, Jon Filip Fahlstrøm, Nathalie Adriana Hast
Photography by David Zadig
Jølster Hotell is grateful for the support of Norsk Kulturrådet, Fond for Utøvende Kunstnarer, Norsk Komponistfondet and Vestland Fylkeskommune.